When Haircuts Turn Hateful
In 2017, headlines about discrimination against transgender people in barbershops and salons began surfacing across the world. No one was doing anything about it. Then, a small New York City barbershop named Barba Men's Grooming Boutique decided to take a stand. With this launch video, they exposed the issue to ignite a movement.
Bringing aN Issue Out of the Closet
Trans men and women sat down for candid interviews and shared their stories about the fear, humiliation and rejection they face when getting a simple haircut.
Taking a Stand with Your Strands
Barba offered complimentary Pink, White & Blue stylings, a signature look inspired by the colors of the trans flag, for supporters to rock during Pride Month. It was the first time hair color was used as a media vehicle in a public service campaign. See how trans equality came into fashion in the video and posters below.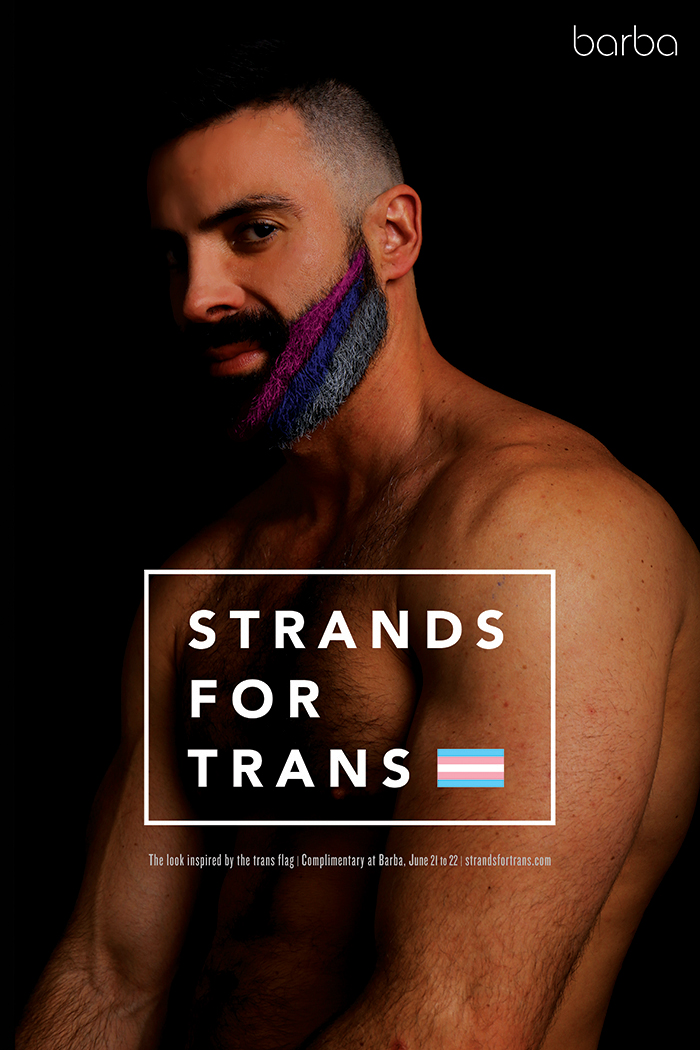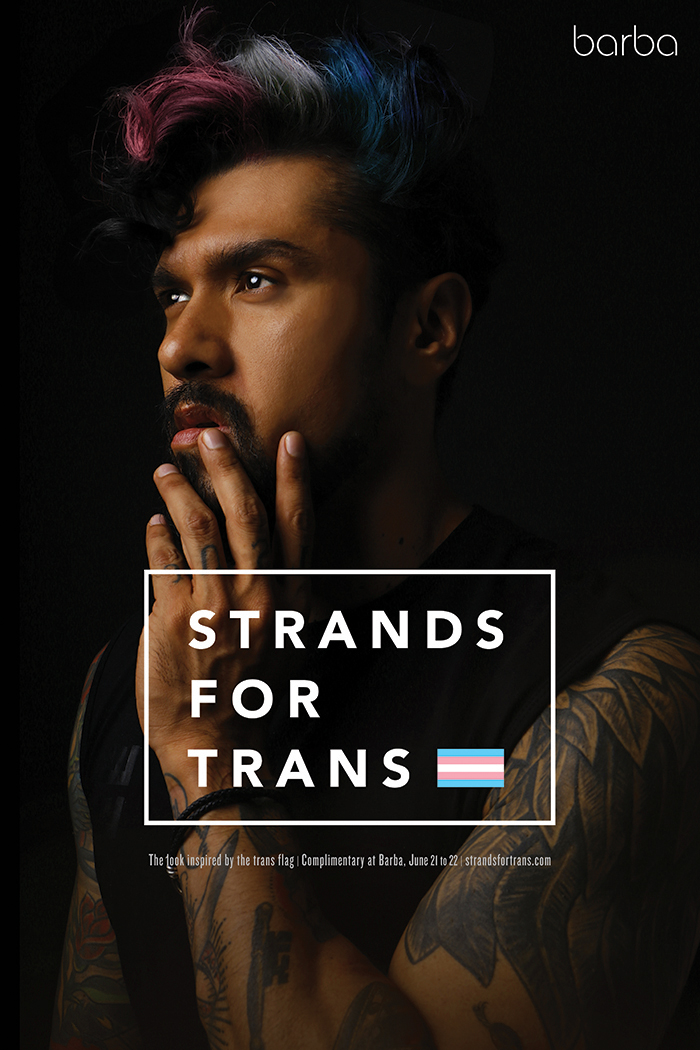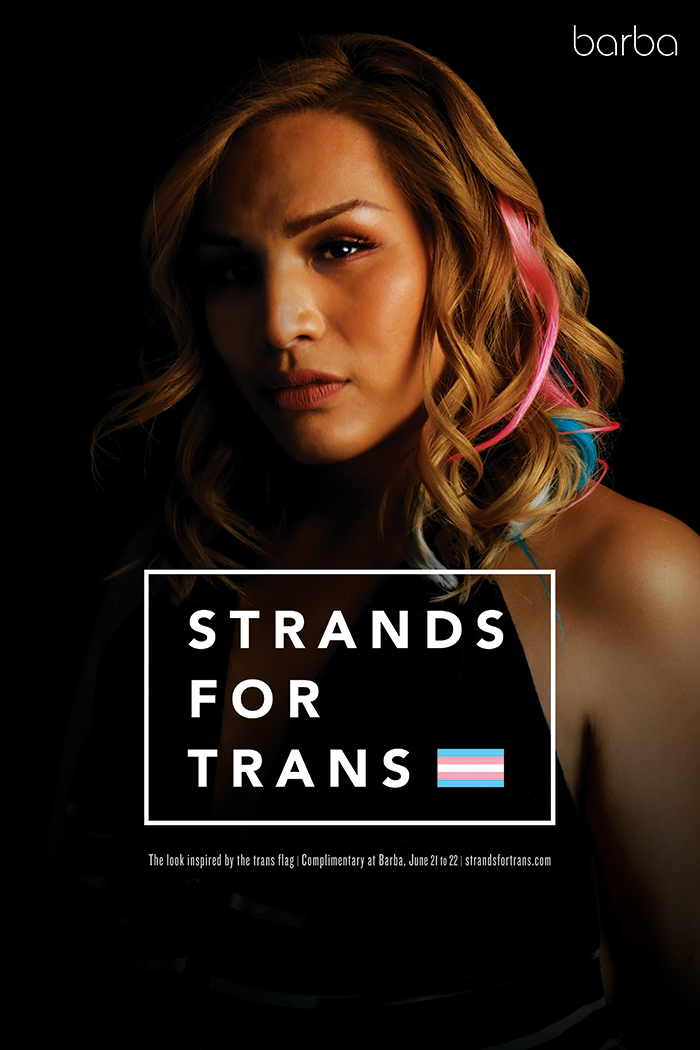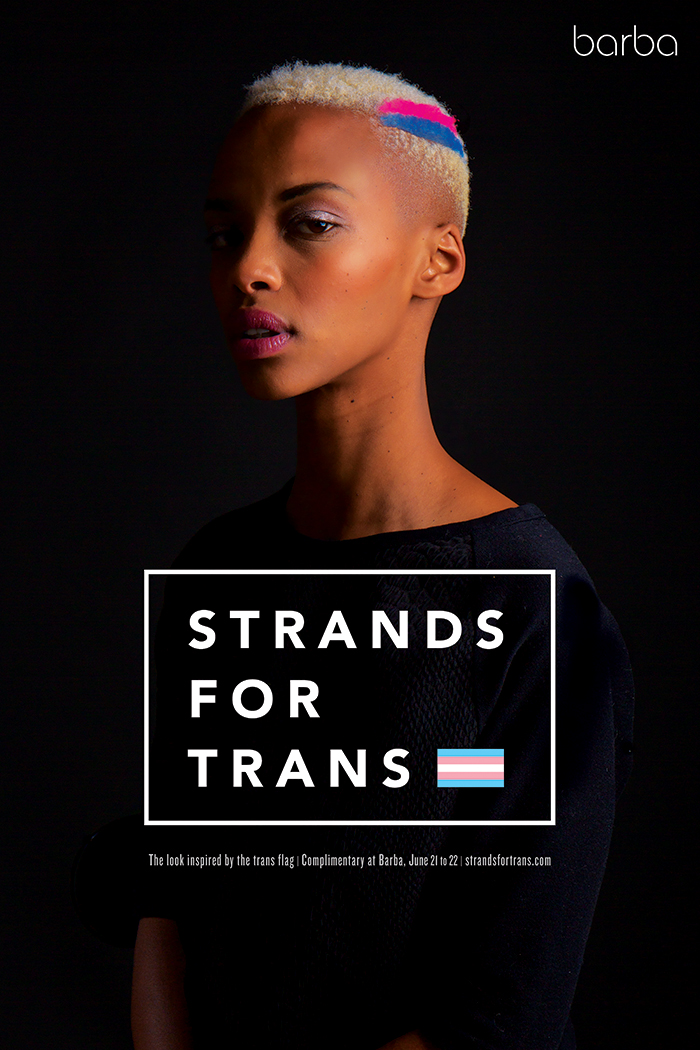 A Fashion Icon Joins The Cause
Named "One of 100 Most Influential People in the World" by Time magazine, fashion icon Marc Jacobs dropped in to Barba to lend his enthusiastic support to the movement pro bono. He shared #StrandsForTrans and the signature Pink, White & Blue look with 2.5 million of his fans on Instagram and Twitter.
The World's First Trans-Friendly Digital Registry
Strands For Trans put acceptance on the map with a website that makes it easy for barbershops and hair salons to designate their store location as a discrimination-free business. It's a simple tool, and an invaluable one, for anyone fearful of discrimination based on gender identity.
Social media turned pink, white & blue.
#StrandsForTrans
Strands of Support
What started as an initiative to help the trans community feel welcome and accepted, sparked a trend of inclusivity that spread further and faster than we could have ever imagined.
A New Symbol of Hope
Stands For Trans turned the ubiquitous barber pole into a sign of trans support. Today pink, white & blue striped stickers proudly hang at barber shops across North America as a welcome sign to the trans community.